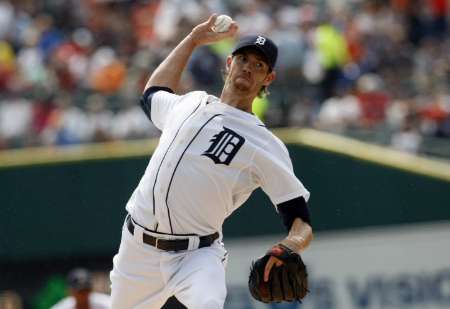 DETROIT (WKZO)- The Detroit Tigers starting pitcher Doug Fister has been traded to the Washington Nationals. The Tigers will get ulility player Steve Lombardozzi, left-handed relief pitcher Ian Krol, and minor league left-handed pitcher Robbie Ray in return from the Nationals.
Last year for the Tigers Fister was 14-9 with a 3.67 ERA striking out 159 and walking 44 over 208 2/3 innings.
The move with help clear up more salary space for the Tigers as they continue to look for a closer and a possible third baseman or left fielder. Also with the trade the Tigers will most likely now move left-handed pitcher Drew Smyly into the starting rotation.