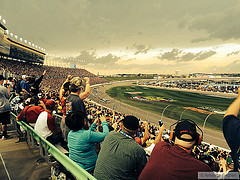 ATLANTA (1660 THE FAN)- Tony Stewart is set to return to track this weekend in Atlanta. This will be Stewart's first race since Pocono Raceway on August 3.
Stewart was involved in a fatal crash with Kevin Ward. Jr. at a dirt track race in New York.
Stewart is currenlty sitting in 26th place in the points standings.
The race at Atlanta Motor Speedway will take place on Sunday at 7:30 pm