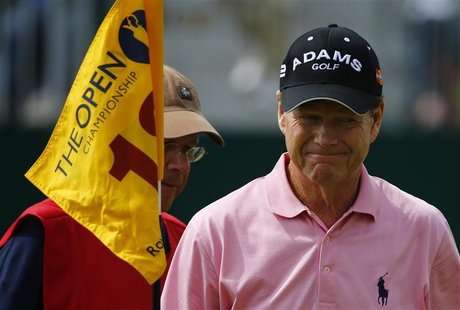 Earlier in the year Tom Watson was given a one year exemption to end his career at the Open Championship at St. Andrews in 2015.
Watson has come out saying he would like to play his final rounds with Jack Nicklaus. Nicklaus already has said goodbye to the Open back in 2005 at St. Andrews. Watson will have to do some coaxing to get Nicklaus to play.
Maybe Nicklaus would be up to walking the course with Watson or possibly being his caddy.
Watson won the Open Championship five times for his career and almsot won a sixth back in 2009 at the age of 59.