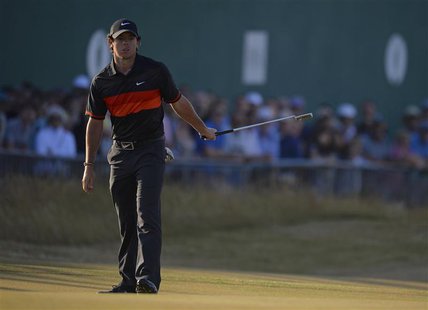 MERSEYSIDE, ENGLAND (1660 THE FAN)- Rory McIlroy had to hold off charges from Rickie Fowler and Sergio Garcia, but he was able to beat them by two shots and win the 2014 Open Championship at Royal Liverpool. This is McIlroy's thrid career major title as he won the U.S. Open in 2011 and PGA Championship in 2012.
Phil Mickelson recoverd and had a good day on Sunday as he ended up tied for 23rd as he shot a four under 68 to shoot five under par for the tournament.
Tiger Woods went in the other direction as he shot three over par to finish the tournament at six over par.
McIlroy will have a chance to win the career grand slam in April of 2015 at the Masters in Augusta, Georgia.