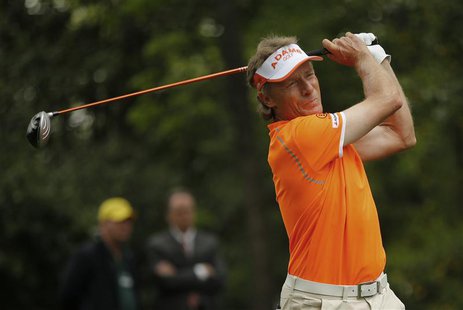 BRIDGEND, WALES (1660 THE FAN)- Berhard Langer lost the Senior British Open last year blowing a two shot lead on the final hole at Royal Birkdale and losing in a playoff to Mark Wiebe.
This year he is running away with the tournament as he has a seven shot lead heading into the weekend at Royal Porthcawl. Langer shot a five under par 66.
Colin Montgomerie is sitting in a tie for second place with Chris Williams at four under par.
Tom Watson shot a bogey free round 66 to climb to two under par, good enough for a tie for fifth.
The tourament concludes this weekend with round three on Saturday and round four on Sunday.