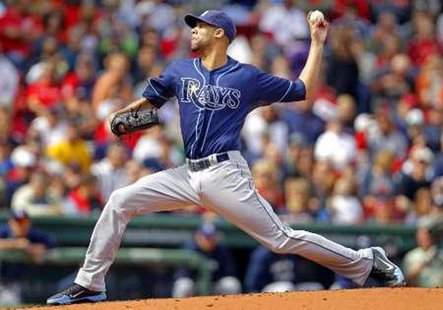 DETROIT (WKZO)- The Detroit Tigers have completed a three team trade to bolster thier starting rotation as they have traded for Tampa Bays starting pitcher David Price.
The Tigers gave up starting pitcher Drew Smyly and Willy Adames, an 18-year-old player from the Tigers Class A affiliate the West Michigan Whitecaps, to the Rays and Austin Jackson is heading to the Seattle Mariners. The Rays also will be getting Nick Franklin from Tampa Bay.
Jackson was playing in center field today against the Chicago White Sox and had to come out of the game in the top of the seventh inning and was replaced by Rajai Davis when he found out he was traded.
Smyly also started today's game for the Tigers.
Price, who is a four-time All-Star and won the Cy Young in 2012, is owed $14-million for this season.
Price now will bolster a rotation that already has Cy Young winners Max Scherzer and Justin Verlander along with Anibal Sanchez and Rick Porcello.